Kevin coached CrossFit in Southern California in a CrossFit® gym as well as modifying CrossFit® to accommodate rehab patients out of a physical therapy office.  His dedication to understanding human movement and performance lead him to seek out and listen to the best in the CrossFit® community including Brian MacKenzie, Jeff Tucker, Robb Wolf, and Greg Glassman.  Kevin attained five CrossFit® Certifications: Mobility, Running, Gymnastics, Nutrition, and Level 1.

However, many of his athletes, were affected by chronic flexibility limitations which lea him to seek out the top manual therapy, joint-mobility, and stretching experts.  Kevin studied with Structural Integrator and author of Anatomy Trains – Tom Myers,  Ann and Chris Frederick, authors of, "Stretch to Win", and CrossFit® Mobility Expert Kelly Starrett.

In 2011 Kevin launched his business, "Ready State Fitness" working out of his office in Phoenix.  However to better understand the needs of CrossFit® athletes, he decided that he would work exclusively with them.  He needed to better understand the needs of athletes competing at an elite level so he approached a regional CrossFit® Games qualifier Luke Kayyem to put his skills to the test.  Kevin found great success providing Fascial Stretch Therapy™ and Structural Integration.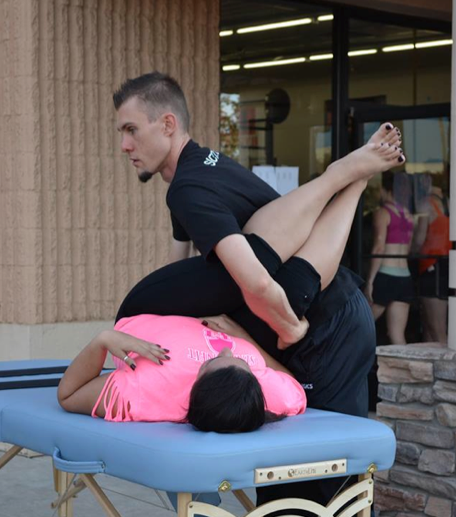 In January 2012 Kevin's CrossFit® Journal article, "Moving Beyond Muscle" was published describing the benefits of Structural Integration and Fascial Stretch Therapy™.  In 2013 Kevin's case study, "Benefits of Structural Integration for CrossFit Athletes Competing in the Sport of Fitness" - describing his work with a CrossFit® athlete was published in the IASI yearbook .  Kevin's business was featured in the October 2013 issue of Phoenix Magazine as a conditioning program for physical activities like CrossFit® and he was also featured on ABC News describing the benefits of Fascial Stretch Therapy™ for runners and endurance athletes.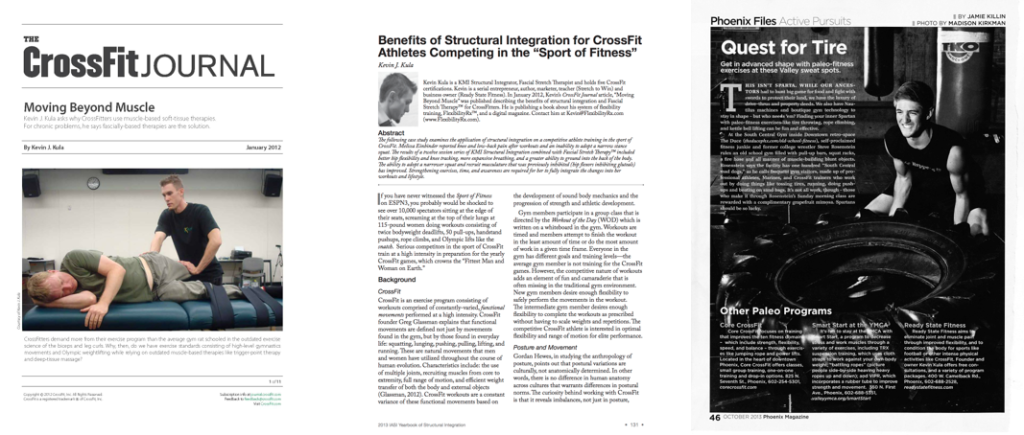 Despite success with one-on-one sessions; Kevin realized the importance of quality self-stretching instruction.  Through trial and error (and honest feedback) Kevin created his own style of flexibility training based on the  Stretch to Win system.  By developing a personal flexibility assessment based on the demands of functional fitness programs – he could expose any flexibility limitations before they presented themselves as problems.  In 2012 he launched his own system of performance based flexibility training called FlexibilityRx™. 

Currently Kevin is expanding his FlexibilityRx™ classes and workshops throughout CrossFit® gyms in Arizona.